All the spring seeds have been purchased.  Onions will be started shortly.  We're getting very excited about the 2015 growing season - especially because we'll be experimenting with something new!  Or new to us anyway.
It's called Back to Eden Gardening and is a form of permaculture.  I've also heard it called lasagna gardening which is pretty cute.  Anyway.  We watched the documentary Back to Eden a few months ago and began gathering resources and working on transforming the smallest section of our garden into a Back to Eden garden.  It's very labor intensive but after the initial foundation is laid it should produce fantastic results and be much more sustainable.
Basically what Kenneth has been doing (I've not been helping much - slacker) is laying three sheets of newspaper down.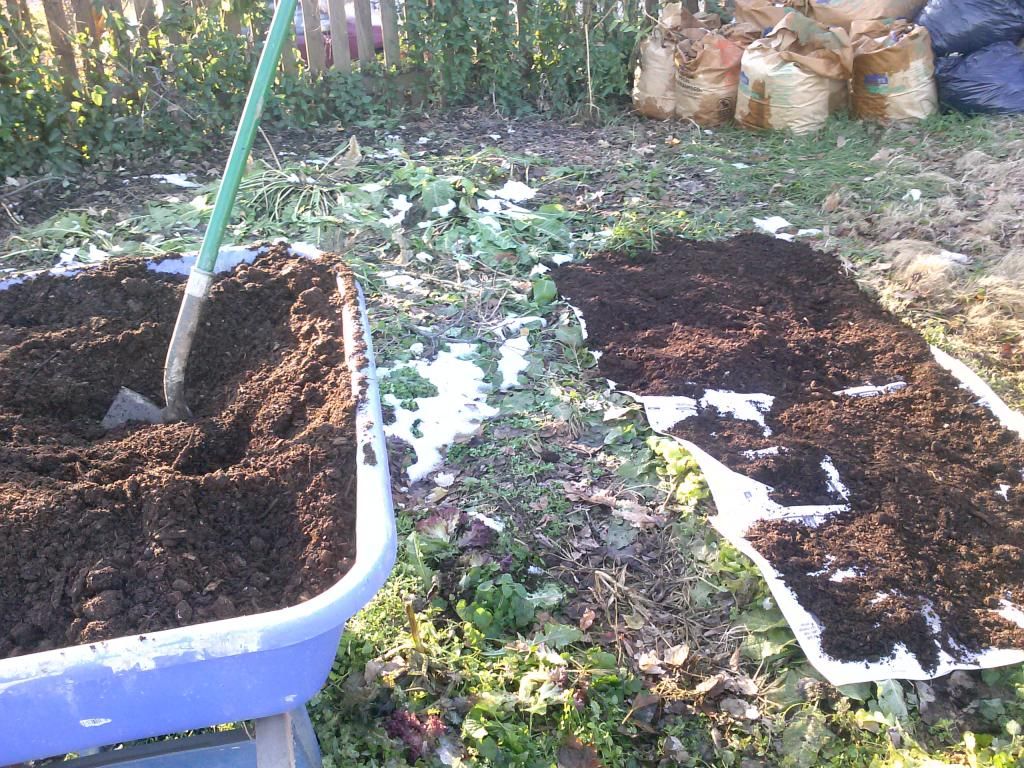 Followed by a three inch layer of composted manure.
And then topped with a three inch layer of wood chips.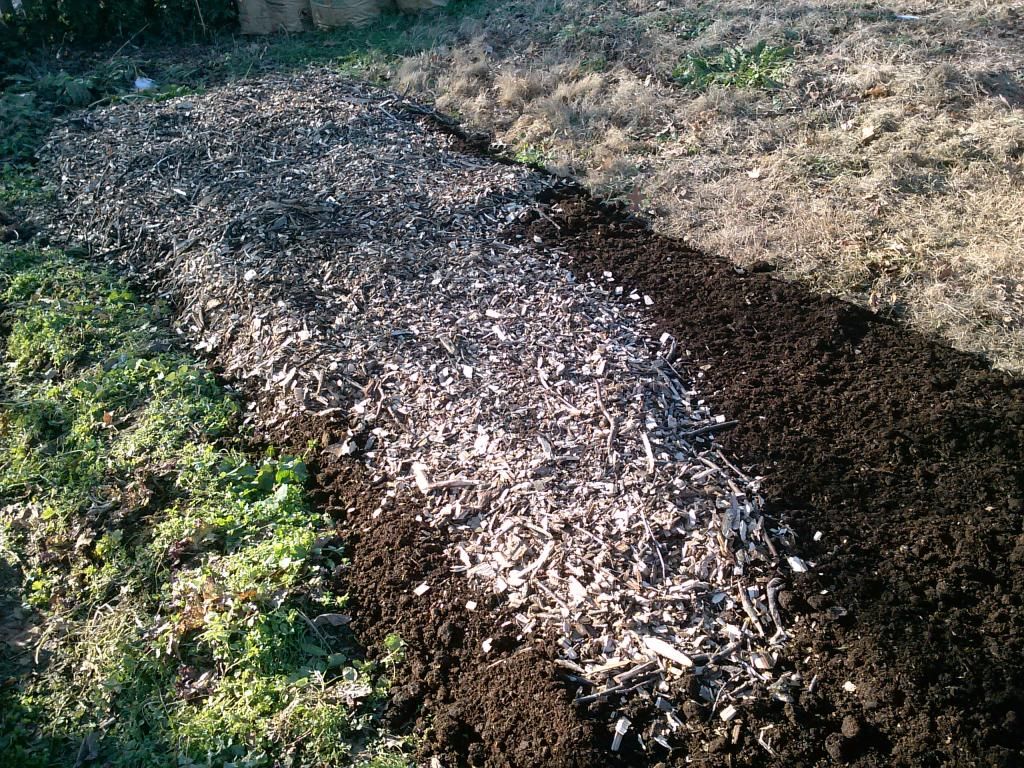 These layers should compost a bit over the winter and in the spring we'll make a little trench in the wood chips and plant directly in the composted manure underneath.  After the plants have established themselves we'll push the wood chips back around them.  According to the creator of this method, Paul Gautschi, we can expect better yields, healthier plants, little to no need for watering, and easier weed and pest management.  It does sound too good to be true, doesn't it?  You can read more about the method at www.backtoedenfilm.com and you can watch the documentary for free at vimeo.com  We'll continue documenting the process and let you know how it turns out!